I like a lot of not-so-mainstream "heavy" bands like Mastodon, Lamb of God and a Southern "Black Sabbath meets Skynyrd" type of band from Georgia called "Artimus Pyledriver". They belong to a genre that many refer to as "moonshine metal". I sketched this first one whilst listening to them. Songs about drinkin' Whiskey, Smokin' weed, Fishin', driving really fast in Pick up trucks. Good stuff. White Trash blue collar hard rock. But you won't find it in Wal-Mart.
I like these guys not only because they play hard and loud, but because they are very in touch with the musical roots of their region, specifically "Delta Blues", which will be my next blog topic.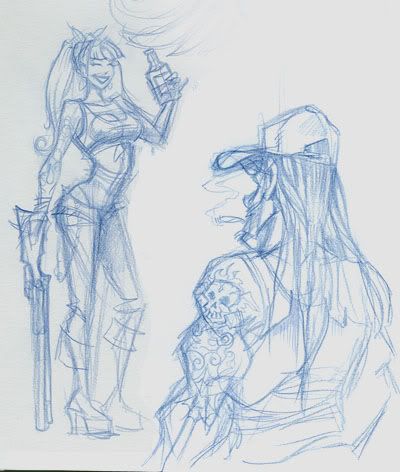 The next two ended up as T-shirt designs for a Hotrod/Motor enthusiast T-shirt company.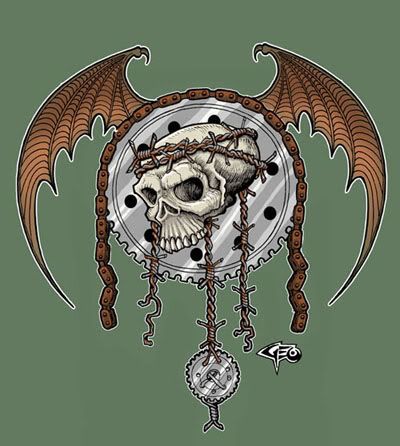 And this was a old game background layout I found of some cartoony warehouses.